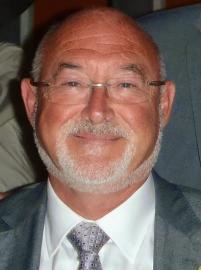 Ross Moon was born in Braunton North Devon from where he can trace his family back eight generations. He is proud to serve the Vivian Moon Braunton Community Trust Fund that his father founded in 1996. He was schooled at Taunton in Somerset and then moved to London working in the city in commodities and shipping and from the age of 21 worked abroad and ran offices in Singapore, San Francisco, Kuala Lumpur and Geneva.
Returning from many years trading in Switzerland, he started some twenty years ago on his own acquiring properties for development in the West Country and abroad. Over the last twelve years he has been operating Ross Moon Property Search covering most of the West Country. An honorary member of Braunton Rotary Club he is also chairman of the Vivian Moon Foundation and a trustee of The Vivian Moon Community Centre and is a director of Fullabrook CIC. Ross's hobbies are classic cars, game shooting with his spaniel Rocky and surfing.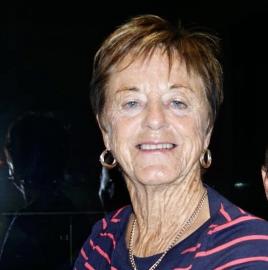 Although having only lived in Braunton for 9 years Sue was very pleased to have been invited to join the VMBCTF which supports so many of our local organisations and charities. She was Treasurer of the David Rundle Trust a Rwanda Charity based in Bideford for 11 years as her background working in accountancy and finance came in useful. Although having lived in many places in the UK Sue has always had a strong connection with the area. She and her husband have been members of Royal North Devon and then Saunton Golf Club since the 1970's and frequently spent their holidays here in North Devon.
She and her husband Paul still enjoy their golf where they are still very active in the club. They have two adult children with their son living in Sydney Australia and their daughter in the Midlands.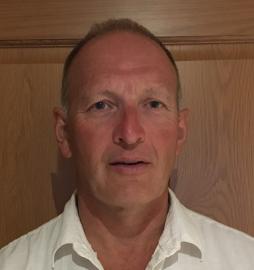 Ben moved to the village in 1972. He was schooled at Caen Street and Braunton Community College now the Academy. Married with a grown up son and daughter he has run and owned his own motor mechanics business in the Centre of the village for the last 30 years. He enjoys being involved and is a doer. Committee work started as a teenager at Braunton Youth Centre before later in life spending 13 years as a school Governor at the Academy.
After the village flooding of 2012 Ben worked with the parish Council, EA and Devon County to come up with a solution to the flooding to businesses in Caen Street, for his work he was nominated for and received an MBE from Prince Charles. His hobbies include Croyde Surf Life Saving Club, Long distance Ocean Ski Paddling, Wild swimming and Night Trail running.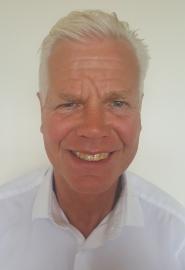 Jon was born and schooled in Braunton where he has worked all his life. He runs the local Newsagents and is married with two grown up sons. He enjoys football and have been associated with Braunton Football Club where he is currently chairman, since he was 14. He takes a great interest in the local community and is an Honorary member of Braunton Rotary Club.
Formerly a Partner, David is now a Consultant with Slee Blackwell Solicitors. He has specialised in Wills, Probate, Trusts, Tax Planning and Care of the Elderly for more than 15 years. He is member of the Society of Trusts and Estate Practitioners. He is also former President of the Devon & Exeter Law Society having previously acted as the Society's Honorary Treasurer from 1988 to 1998.
David has also been a founding board member of the Vivian Moon Foundation .